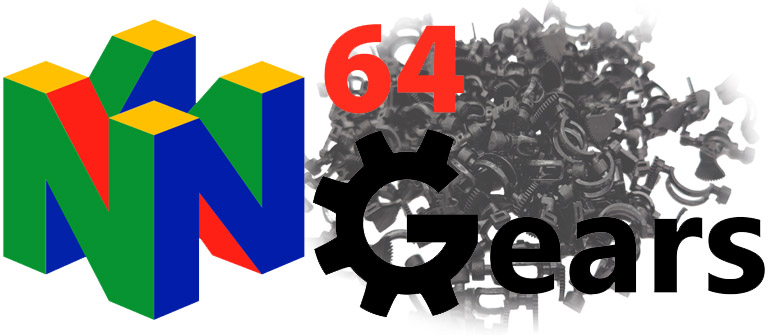 ** 5/2/2023 – ALL gears sold here are the latest version (V4). The review below is from V1, so a few things have been tweaked and work even smoother/better now.
Welcome to N64gears.com! We specialize in selling replacement Gears for Nintendo 64 controllers. These Nintendo 64 gears are mold injected POM plastic for strength and friction reduction and have been cast from actual OEM gears from a barely used Nintendo 64 original controller so they have the exact same fit and feel as the original OEM Nintendo 64 Gears! These are the same ones we sell on eBay, but a little cheaper here and you can purchase single sets. I try to keep shipping low and can take international orders as well! (those orders will be much cheaper on this site as eBay charges too much for shipping Internationally). Have no fear, you get the same great service (I ship very fast, usually the day after payment) and use PayPal and Stripe so you are covered and can use most forms of payment (credit card, Apple Pay and Google Pay)!
Check out a recent review from one of my international customers at his site https://www.wtfparts.info/
Thanks for stopping by!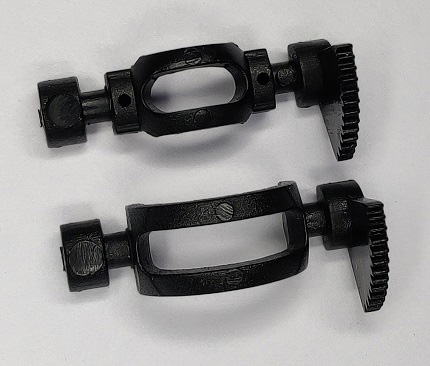 Single Set Nintendo 64 gears
This is a single set of gears and will repair 1 controller bringing it usually to a 7 or 8 out of 10 in terms of stiffness.
Material:  Polyoxymethylene (POM)
Super Lube 82340 1ML Small Tube
Prolong your gears life with some of the best lubrication you can get! Super Lube 82340 Multi Purpose Synthetic Grease has excellent compatibility with our POM gears. This small 1ML tube is enough to lubricate 10-20 gear sets when used sparingly. (you might even stretch it further, as you really only need to lubricate the mouth of the gears where the joystick moves in them).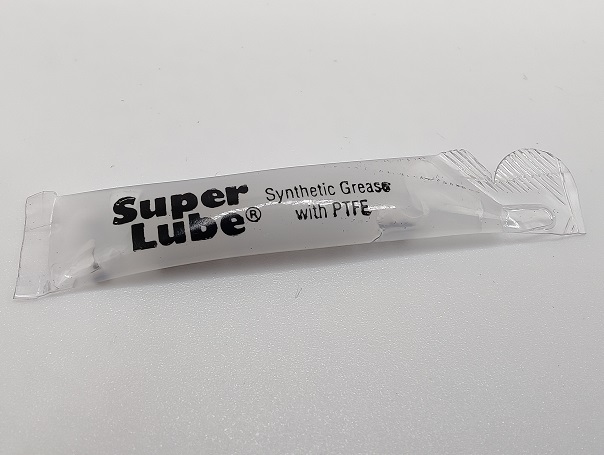 Worn out gears need replacing!
As seen here your original gears wear down as you play. These injection molded replacement gears can restore your joystick to its old glory (or fairly close!). All parts inside the controller slowly wear down, but the gears go the fastest and are the easiest thing to change to get the most bang for your buck.
It is also always recommended to use some lubrication when installing the gears. We offer Super Lube brand in tiny little plastic vials just rub it in the opening with a toothpick or similar and also put a small amount in the white plastic bowl with a pinky tip and lastly some people like to put some on joystick part that interacts with the gears. You can also use other lubricants safe for plastic such as white lithium grease that most big box hardware stores carry.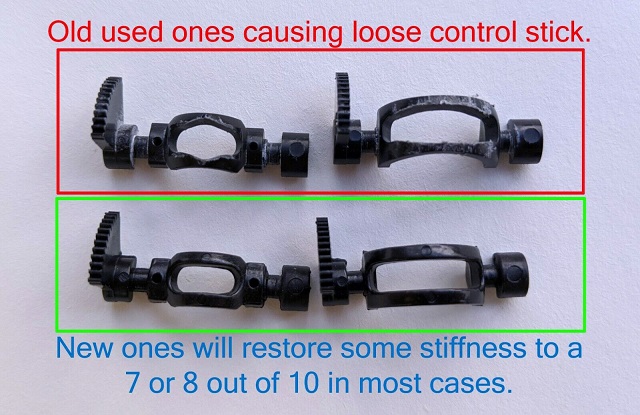 Injection Molded for the best quality!
Our gears are mold injected POM which means they have very little to 0 artifacting or defects resulting in a smooth moving gear for precise play with your Nintendo 64 games.
Other Gears that are 3D printed however, can have miss-aligned or insufficiently defined gear teeth, artifacting and most importantly 3d print lines which can leave a rougher result for your joystick.
Below is an actual picture of 3D printed vs Mold Injected and the type of full stainless steel solid mold used to inject our gears at N64Gears. This heavy duty mold makes sure they keep their shape and defined features during cooling for the most precise replacement gears you can get!
All gears sold on n64 gears.com are MOLD INJECTED! (that is the actual mold used below!)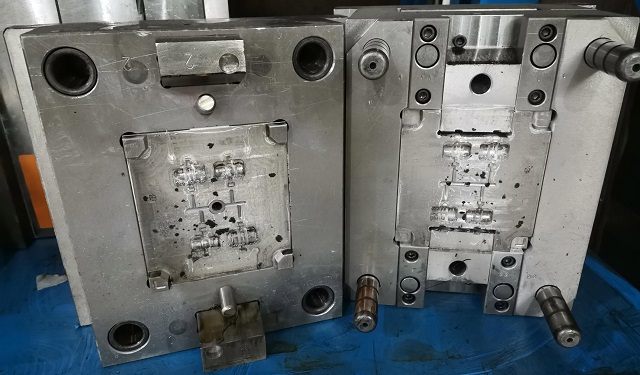 (N64Gears actual mold picture!)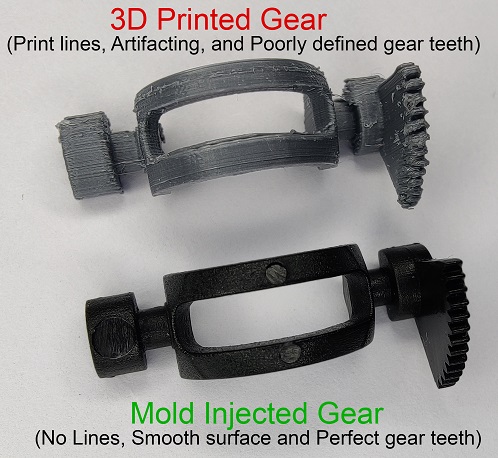 Nintendo 64 Gears N64Gears N64 Gears.com N64 Gears Controller fixes wobbly loose stick improves performance of Nintendo 64 Controller Gears Gear Mold Injected POM material low friction high quality mold release Single set of gears Replacement Parts replacement part gear replacement Gears Nintendo 64 controller Nintendo 64 system nitendo 65 system nitendo 63 nintendo 64 controller gear replacement nintendo64gears.com n64gears.com N64 gears Nintendo 64 Gears gear